Our staff are committed to working with you to provide exactly what you need, when you need it.  Our comprehensive internal and external training ensures that they have the most recent treatment information, along with the tools to implement them to the best benefit of our clients.
CLINICIANS
Louise Sheffield, BSc (Hons) Occupational Therapy,  Clinical Case Manager / Registered Intermediary / Director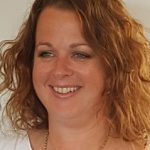 Louise qualified as an Occupational Therapist in 1996, before gaining hospital-based experience in various clinical fields and going on to specialise in Acquired Brain Injury in 1998.  She has clinical expertise and significant experience in Cognitive Rehabilitation and, for eight years Louise was the Clinical Coordinator of an Interdisciplinary Specialist Rehabilitation Team within the NHS whilst also carrying a caseload of patients whose needs were highly complex and challenging. Using a Case Management Approach to pull together and co-ordinate all appropriate services, she ensured the best possible outcome for her patients.
Since 2010 Louise has worked in the private sector as a Clinical Case Manager, holding a caseload of clients whose needs cover the whole spectrum of impairment including highly complex medical and psychosocial presentations.
In 2004 she qualified as a Registered Intermediary and is accredited by the Ministry of Justice to work with vulnerable witnesses in this role as part of the Witness Intermediary Scheme.  Her expertise and skills are also sought within the criminal justice system to facilitate communication with vulnerable defendants. In January 2016 she became the first Intermediary to facilitate communication with a vulnerable claimant during a civil trial.  Louise has trained new Intermediaries and also assists to train the Police on working with vulnerable witnesses.  Furthermore, she has spoken at numerous conferences on the topic of Intermediaries and other special measures for vulnerable people within the Courts.
Louise is very proud to be a Trustee and Professional Advisor to Headway Preston and Chorley. Furthermore, she holds professional registration with the Health Professions Council and the British Association of Occupational Therapists, and is a member of The British Association of Brain Injury Case Managers.
When not working Louise enjoys watching a lot of live music, upcycling furniture, and is kept busy driving her children around.
Katie Oliver, BA (Hons) Social Work, Clinical Case Manager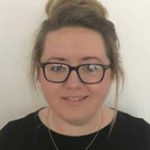 Katie joined Active Case Management in November 2015, and her background is in Social Work.
Born and bred in Wigan, her experience is predominantly based around children and adults with learning disabilities or brain injuries, and she has extensive experience in the management of large teams of support workers in residential and rehab settings.
Katie has worked with children transitioning to adulthood, and has experience of working with clients both within their homes and in residential settings. For two years she specialised in working with clients who present with sexualised behaviours and disinhibition, where intervention has prevented serious safeguarding issues from occurring.
In her role as a Clinical Case Manager, Katie's experience includes managing adults with severe cognitive and physical disabilities; she has extensive experience in setting boundaries and safeguards, including providing education to support workers and clients around the use of social media. Katie is registered with HCPC and BASW.
In her free time she likes to spend time with her family and walking her dog, Maggie. Katie also enjoys music and going to concerts- her most recent favourite gig was watching Noel Gallagher, but she's keeping very quiet about the artists she liked before her musical tastes developed!
Mary MacNamara, BSc (Hons) Occupational Therapy, Clinical Case Manager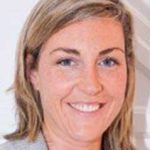 Mary has worked at Active Case Management since April 2016; originally from the North West of England, her background is in Occupational Therapy. After graduating she worked as an Occupational Therapist at three major NHS Brain Injury rehabilitation units in the UK: The Walton Centre for Neurology and Neurosurgery in Liverpool, The National Hospital for Neurology and Neurosurgery in London, and Walkergate Park Centre for Neurorehabilitation and Neuropsychiatry in Newcastle upon Tyne.
In 2007 Mary became a Brain Injury Case Manager and, due to her prior experience, assessed many clients with complex cognitive deficits and young 'walking wounded' adults.  Mary has experience in managing clients with complex needs, from clients with behavioural and cognitive difficulties to complex 24 hour support packages. She is also experienced in working with both pre and post trial cases, and is a member of BAOT and registered with HCPC.
In recent years Mary took a career break to travel overseas and bring up her 3 young children. She is delighted to be back in the North West and working in Case Management again. When not working Mary enjoys spending time with her family watching them play sport, and paddle-boarding in the fresh air.
SUPPORT
Danny Halliwell, Administrator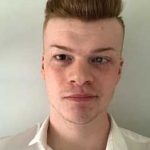 Danny joined the team in April 2016, and completed his Administration apprenticeship with us little over a year later, having already studied Business, Accountancy & Law at Wigan & Leigh College. Danny ensures the smooth running of all administrative functions in the office as well as being the first point of contact for support workers who work with our clients.  Danny maintains our clinical records to the highest standard. In his free time, Danny loves football and also has a keen interest in fitness, attending the gym on a "can I be bothered" basis.
Kieran Benson, Administrator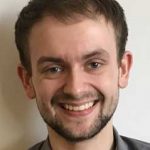 Kieran is the newest member of the team, having started in April 2017 and he finished his apprenticeship in Summer 2018 after which we couldn't let him go!  He has previously attended Winstanley College where he studied Philosophy & Religion, and he is known as being a 'thinker'.  Kieran ensures that clinical records are maintained as well as having a keen interest in GDPR and processes to uphold high standards of governance within the team. Whilst working at Active Case Management, Kieran has found interest in the field and is considering enrolling at university to study Occupational Therapy. In his free time, he plays lead guitar and vocals in an indie rock band, frequently playing shows across the North-West, and would like to grow an apple tree.
Interested in joining our team?
If you feel that you'd like to be a part of what we do here at Active Case Management, please get in touch!