Our team are committed to working with you to provide exactly what you need, when you need it. Our comprehensive internal and external training ensures that they have the most recent treatment information, along with the tools to implement them to the best benefit of our clients.
CLINICIANS
Louise Sheffield, BSc (Hons) Occupational Therapy,  Clinical Case Manager / Registered Intermediary / Director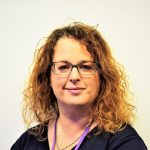 Louise qualified as an Occupational Therapist in 1996, before gaining hospital-based experience in various clinical fields and going on to specialise in Acquired Brain Injury in 1998.  She has clinical expertise and significant experience in Cognitive Rehabilitation and, for eight years Louise was the Clinical Coordinator of an Interdisciplinary Specialist Rehabilitation Team within the NHS whilst also carrying a caseload of patients whose needs were highly complex and challenging. Using a Case Management Approach to pull together and co-ordinate all appropriate services, she ensured the best possible outcome for her patients. Since 2010 Louise has worked in the private sector as a Clinical Case Manager, holding a caseload of clients whose needs cover the whole spectrum of impairment including highly complex medical and psychosocial presentations. In 2004 she qualified as a Registered Intermediary and is accredited by the Ministry of Justice to work with vulnerable witnesses in this role as part of the Witness Intermediary Scheme.  Her expertise and skills are also sought within the criminal justice system to facilitate communication with vulnerable defendants. In January 2016 she became the first Intermediary to facilitate communication with a vulnerable claimant during a civil trial.  Louise has trained new Intermediaries and also assists to train the Police on working with vulnerable witnesses.  Furthermore, she has spoken at numerous conferences on the topic of Intermediaries and other special measures for vulnerable people within the Courts. Louise is very proud to be a Trustee and Professional Advisor to Headway Preston and Chorley. Furthermore, she holds professional registration with the Health Professions Council and the British Association of Occupational Therapists, and is a member of The British Association of Brain Injury Case Managers. When not working Louise enjoys watching a lot of live music, upcycling furniture, and is kept busy driving her children around.
Katie Kirk, BA (Hons) Social Work, Clinical Case Manager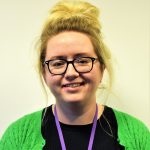 Katie joined Active Case Management in November 2015, and her background is in Social Work. Born and bred in Wigan, her experience is predominantly based around children and adults with learning disabilities or brain injuries, and she has extensive experience in the management of large teams of support workers in residential and rehab settings. Katie has worked with children transitioning to adulthood, and has experience of working with clients both within their homes and in residential settings. For two years she specialised in working with clients who present with sexualised behaviours and disinhibition, where intervention has prevented serious safeguarding issues from occurring. In her role as a Clinical Case Manager, Katie's experience includes managing adults with severe cognitive and physical disabilities; she has extensive experience in setting boundaries and safeguards, including providing education to support workers and clients around the use of social media. Katie is registered with HCPC and BASW.
In her free time she likes to spend time with her family and walking her dog, Maggie. Katie also enjoys music and going to concerts- her most recent favourite gig was watching Noel Gallagher, but she's keeping very quiet about the artists she liked before her musical tastes developed!
Pauline McLoughlin, Dip.Couns, MBACP(Accred),CBIS, Dip.Cel.(BC) Clinical Case Manager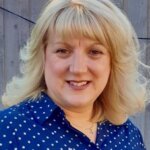 Pauline is a qualified Accredited Counsellor specialising in grief & loss and is a certified brain injury specialist (CBIS). Pauline has worked in a brain injury residential rehabilitation setting for over 12 years,  supporting clients and families to cope with the aftermath of trauma and of the affects of brain injury. Using a therapeutic approach to empower individuals to develop coping strategies to manage changes in relationships and life as a consequence of brain injury. A gentle nature and calming influence on others belies her steadfast determination and passion to get the very best outcomes for her clients. Pauline joined Active Case Management in August 2017 and works with adults with physical disabilities, learning disabilities and brain injury. Pauline has been a Trustee and Professional Advisor to Headway Preston and Chorley for 10 years and was one of the founding Trustees. She holds professional registration with the British Association of Counselling and Psychotherapy (BACP), Academy of Certified Brain Injury Specialist (ACBIS), and is a member of The British Association of Brain Injury Case Managers (BABICM). Pauline was born and raised in Southport England and lived in United States for 2 years where she worked as a voluntary counsellor and was involved with the Brain Injury Association of America, Illinois. Pauline likes to spend her spare time with her family and friends, particularly her grandchild and enjoys gardening in her spare time.
Adam Simpkin, Case Manager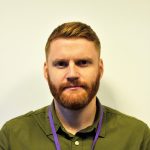 Adam joined the team in November 2019 as an Assistant Case Manager and was soon promoted to Senior Assistant Case manager in February 2020. In October 2020 Adam was promoted again to Case Manager. Adam has extensive experience of working with people with acquired brain injury, beginning his career as a Brain Injury Rehabilitation Support Coach in May 2010 at TRU Ltd. During his nine-year employment at TRU, Adam worked in various roles, including Shift Supervisor, Team Leader and Rehabilitation Programme Coordinator. Whilst in the role of Team Leader, Adam assisted in the facilitation of specialised training, to support staff in developing their understanding of brain injury and how to provide effective rehabilitation. As a Rehabilitation Programme Coordinator, Adam supported clients in setting person-centred goals, with a focus on goal attainment. He believes in the importance of individuals being empowered and encouraging to make decisions based on their preferences, whilst ensuring dignity and privacy are always respected. Adam has a broad understanding of the impacts that a brain injury can cause, with experience of implementing and the coordination of rehabilitation pathways. He has supported individuals with a wide range of complex needs and developed bespoke care plans that are focussed on the individual. Adam has worked within multi-disciplinary teams to support the rehabilitation journey of clients, promoting their independence, whilst liaising with the relevant services to facilitate clinical therapy needs. With an approachable nature and calming influence, Adam is highly motivated in achieving the best outcomes for his clients. When not working, he enjoys spending time with family and entertaining his two 'boisterous' Labradors. Having played football for over 20 years, Adam hasn't got round to hanging up his boots just yet.
Kath Phillips, BA (Hons) Social Work, Clinical Case Manager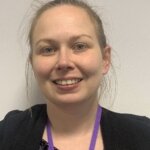 Kath qualified as a Social Worker in 2013. Prior to qualifying, Kath worked with informal carers, vulnerable adults with complex needs, as well as older people with dementia and vascular brain damage. This experience helped Kath to develop an excellent understanding of the issues that many carers encounter and how supporting carers to undertake their role is imperative to the well-being of the client. Kath started her Social Work career in adoption services where she developed an in-depth knowledge of the impacts of trauma on brain development. Her role involved supporting children with additional needs, including neurological conditions, sensory processing difficulties, complex emotional and behavioural issues. Kath was instrumental in implementing permanency plans for vulnerable children as part of a multi-disciplinary approach, which involved assessments of their cognitive and physical needs. Kath gained substantial experience of completing professional reports for Family Courts and Professional Panels. Kath also acted as a guest lecturer to several universities where she discussed contemporary issues in adoption practice to Social Work students. Kath started to work as a Case Manager in April 2018. Kath managed complex cases and worked with children, adolescents and young adults with a wide range of needs at both the pre-settlement and post-settlement stages of litigation. Kath regularly reviewed and monitored client's rehabilitation plans and goals to ensure that the client's needs were consistently met through effective case management. Equally, Kath recognised the importance of helping clients to achieve personal goals and acted as advocate for her clients. Kath incorporated a systemic approach to her case work, as she recognises that it is important to ensure that the whole family is supported in order to meet the client's needs. Kath was able to work in partnership and build good working relationships with clients, their families and professionals. Kath joined the Active Case Management team in November 2020. She will be utilising her Case Management and Social Work skills to build positive relationships with her clients and achieve the best possible outcomes for them. When Kath is not working she enjoys spending time with her family, kicking a ball about in the park, visiting new places, watching films and the UFC.
Michaela Blake, BSC(Hons) Physiotherapist, Clinical Case Manager
Michaela is a registered Physiotherapist starting her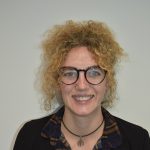 career in the NHS in 2009. She worked across hospital, residential and community settings including major trauma, neurorehabilitation, brain injury, neurosurgery, respiratory, orthopaedics and musculoskeletal. She has knowledge and comprehensive skills for assessment, diagnosis, and treatment of complex caseloads.  She delivers individualised and client centred rehabilitation programmes including goal setting, functional assessments, equipment provision and education. Michaela also spent 2 years working as a Functional Disability Assessor for the Department for Work and Pensions before moving to Active Case Management. As a disability Assessor she conducted capability assessments on those living with complex neurological and medical conditions and/or disability. This time allowed for advanced skills in conflict resolution and multi disability assessment with management of challenging clients in emotional crisis. Michaela easily builds positive therapeutic relationships with clients, their families, and the wider multi-disciplinary team to achieve the best possible outcomes. Throughout her career she has provided mentorship, training, and performance management of staff. Michaela is registered with the HCPC and BABICM. Michaela was born and raised in Salford and has spent time living in New Zealand. She enjoys walking her dog Stanley, listening to live music or vinyl's, and spending time with her family. 
Denice Siney, Senior Assistant Case Manager
Denice joined Active Case Management as Senior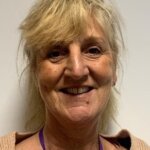 Assistant Case Manager in November 2020. Denice has over 40 years' experience as a Registered General Nurse, leading specialist teams within the NHS.  She brings this expertise and high standards of clinical care to her role at Active Case Management where she contributes her in-depth medical knowledge to the Case Management process and supports clients in achieving their rehabilitation goals. Denice is registered with the Nursing and Midwifery Council. When not working Denice has travelled extensively. She loves to learn about different ways of life and cultures. At home Denice spends time pursuing her hobby in photography and loves family time.
Lynne Adamson, Dip CoT, Occupational Therapist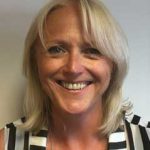 Lynne joined Active Case Management in March 2018 having over 25 years experience as an Occupational Therapist. She began her career working within hospital and residential settings then in 1992 specialised as part of a Resettlement team repatriating Adults with Learning Disabilities onto the Wirral. Then in 2003 Lynne joined the clinical team at a residential Brain Injury service in Liverpool specialising in the Rehabilitation of Adults with an Acquired Brain injury where she worked for 16 years. She has extensive experience as a Specialist Neurorehabilitation Occupational Therapist working with clients and families providing clinical support and bespoke rehabilitation programmes for a case load of individuals who have a variety of highly complex needs including physical, cognitive and behavioural difficulties following an acquired brain injury. Lynne's specialist skills include working closely with Psychologists interpreting standardised cognitive testing against functional daily living performance and assessing and reporting on motor and process skills in relation to daily living activities, including the assessment of cognition through functional activity. Throughout her career Lynne has gained significant experience in the assessment and provision of specialist equipment including wheelchairs and seating and has worked closely with architects and builders in the design and adaptation of properties to meet the needs of individuals with complex disabilities. She has additionally led in the design and creation of multi-sensory environments and developed behavioural observation recording tools to audit the efficacy of this intervention. Lynne has specifically valued working closely with families and carers over the years supporting them to adjust to the significant changes that their relative may experience regarding their personality, behaviours, motor function and cognitive skills and has supported case managers and social workers in the assessment process to determine costings essential for supporting clients to live in the community or remain at home as independently as possible. Lynne is registered with the HPCP and is passionate about her career and role as an Occupational Therapist whilst managing a productive work/life balance. When not working Lynne enjoys a busy social life including being a member of a Community acapella group and she tries to keep active by going to yoga and not wasting her gym membership which she frequently does each month!
Julie Blan  RGN BSc (Hons) SP 183, Compliance Manager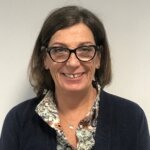 Julie is a Registered General Nurse with over 40 years' experience in the NHS where she specialised in surgery before establishing the Major Trauma Unit at Manchester Royal Infirmary.  As Head of Nursing, Julie held responsibility for Clinical Governance and she put into place policies and protocols which maximised patient safety and resulted in an excellent standard of care. This involved the whole holistic package for the patient from admission to A&E, through to care plans being in place for the patient on discharge. Her broad and high level skills in nursing, combined with her experience in working within a multi-disciplinary team have equipped Julie to step into the role of Clinical Case Manager alongside her role as Compliance Manger. The clients' welfare is always and always will be at the heart of Julies practice. When not working Julie enjoys looking after her two Grandchildren, yoga, travelling with her family and relaxing in front of the TV.
Julie Crawshaw, Team Support Manager 
Julie worked in private special needs education for 15 years as an Office Manager before joining Active Case Management in March 2019. Julie's role is to provide proactive and planned support for Clinical Case Managers which acts in the best interests of the clients as well as being the first point of contact for support workers who work with our clients. Julie loves family time, walking her dogs, Moto GP and a pint of San Miguel in her local ale house.
Margot Sheffield, Team and Client 4-legged friend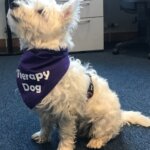 Margot joined the team in Summer 2020, bringing several months experience in being cuddled and walked.  She is currently in training to be a Therapy Dog and when 'qualified' she will be available for client visits where her presence can bring happiness and comfort to our clients. Already a core member of the team, Margot makes a welcome contribution of calm to team meetings and she enjoys chasing ducks along the canal towpath at the side of the office during her break times.
ADMINISTRATION
Danny Halliwell, Client Records Administrator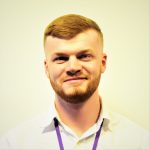 Danny joined the team in April 2016 and completed his Administration apprenticeship with us little over a year later, having already studied Business, Accountancy & Law at Wigan & Leigh College. Danny ensures the smooth running of all administrative functions in the office. Danny maintains our clinical records to the highest standard.
In his free time, Danny loves football and also has a keen interest in fitness, attending the gym on a "can I be bothered" basis.
Olivia Owen, Client Accounts Administrator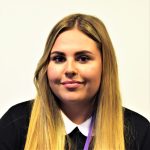 Olivia joined Active Case Management in January 2019 and completed her Business Administration Level 2 apprenticeship in 2020. Olivia works closely with Danny, maintaining our clinical records and keeping clients' accounts up to date. Olivia spends her free time looking after her horses and spending time with her friends.
Interested in joining our team?
If you feel that you would like to be a part of what we do at Active Case Management, please get in touch.